The Art of Portraiture
The Art of Portraiture

To take an excellent photo of another person (and maybe a
selfie) you need good light, a willing subject, and good
composition. A great portrait should create an emotional
response in the viewer. Also, the setting sometimes can tell
us about the character of the person.

My grandmother Jessamine had a proclivity towards using similar
settings for a group of her photographs. Today I will show you
a series of images taken at the Spear O Wigwam Dude Ranch in the
1930s. She used the doorway of the original Wigwam Lodge to frame
her subjects, and to provide interesting light on her subjects.
The lodge door today is still emblazoned with the Spear O cattle
brand.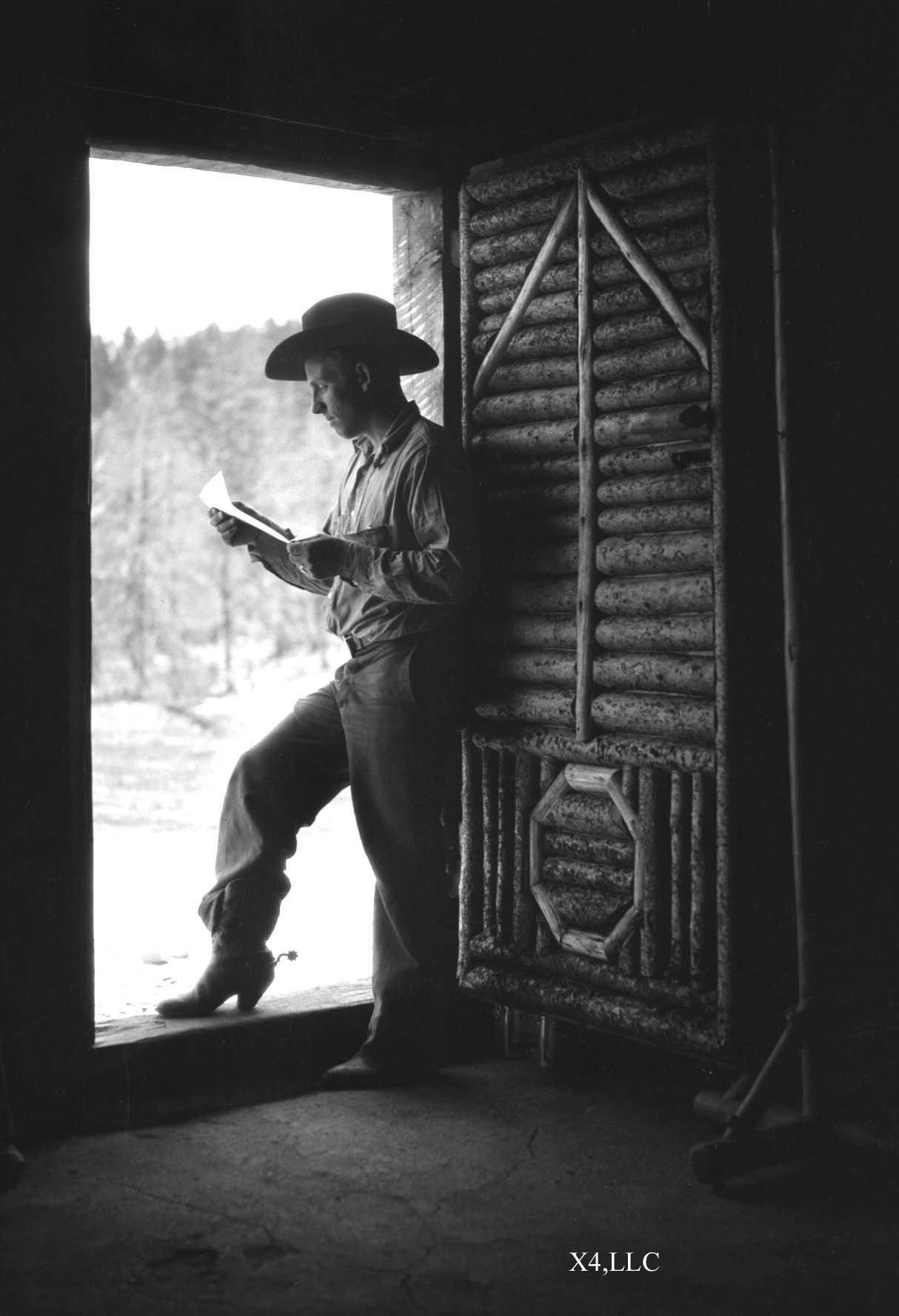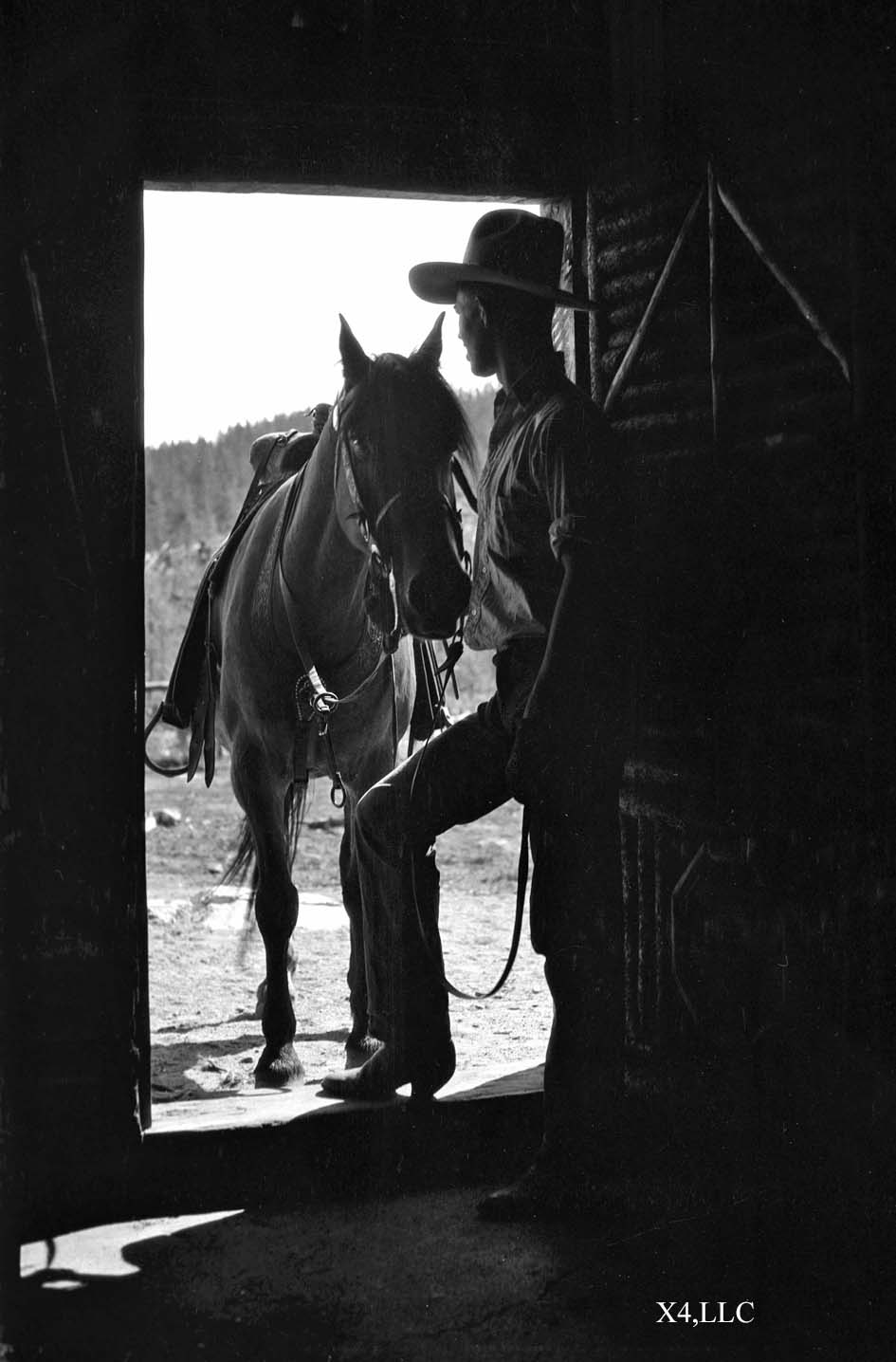 Clem Owens reading a book. Bill Spear & Prince at the doorway.

Though mostly in silhouette, the details reveal two cowboys.
Note the slanted heel of their boots, Clem's spurs and brush
fighting chaps. The ubiquitous hats frame their faces. Clem in
a quiet moment likes to read, and Bill's horse is ready to follow
him anywhere.

The next two photographs are quite different from each other. The
subjects are nearly opposite in age and activity presenting a nice
contrast and yet the same setting and composition. Senator Robinson
from Arkansas is quietly reading a book. Torrey is aiming his gun.
About to shoot some birds perhaps? Contemplation and action framed
in a single location.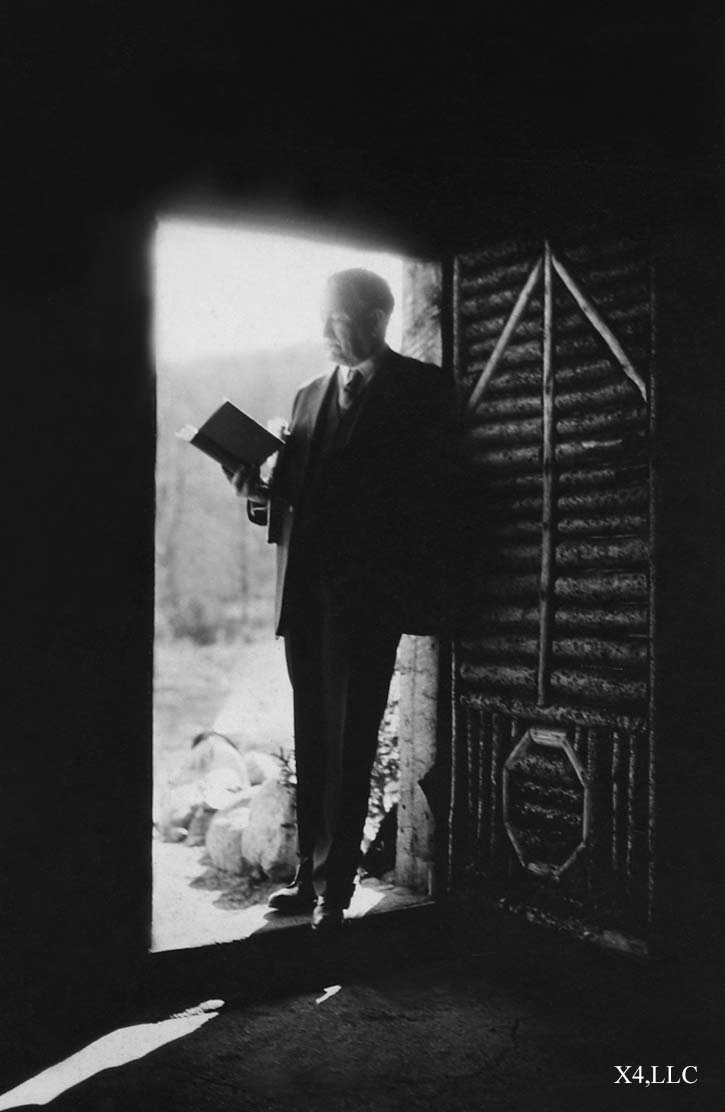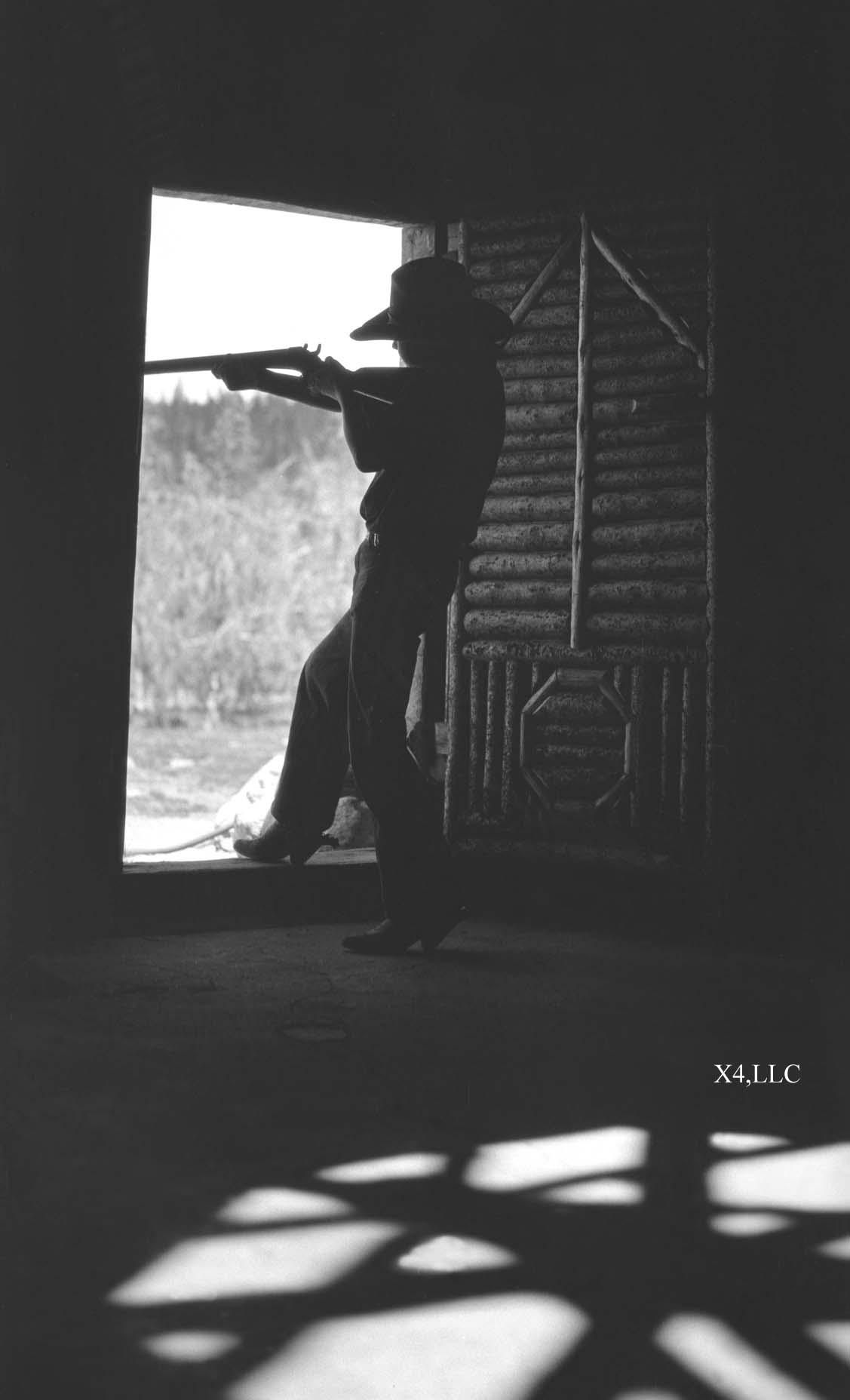 Senator Joe Robinson of Arkansas Torrey Johnson taking aim.

Here is another set of interesting images. The background isn't so
blurred and creates a bit of distraction for our viewing of Betty
and her dog, but Will's satisfaction of the view is perfectly framed.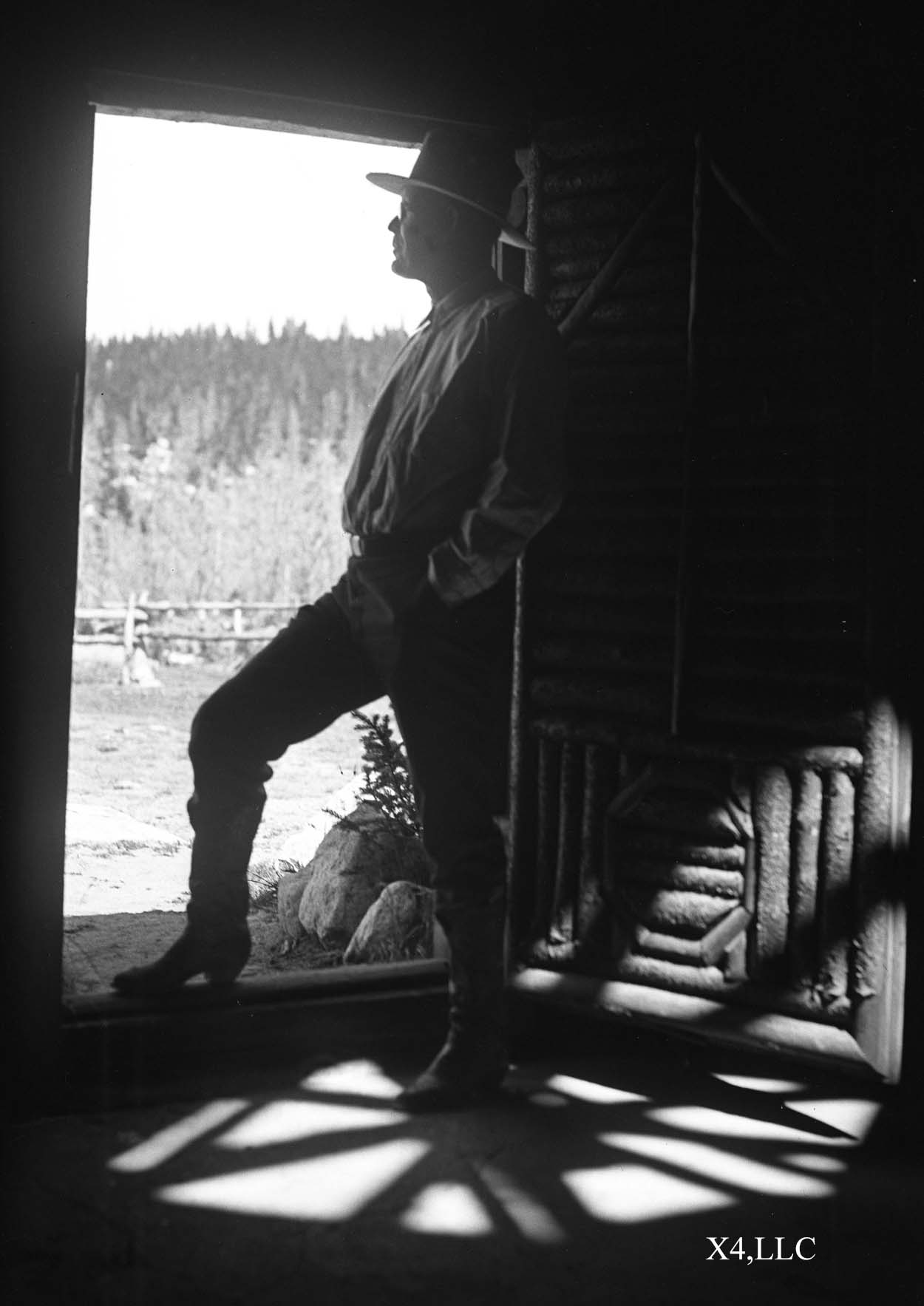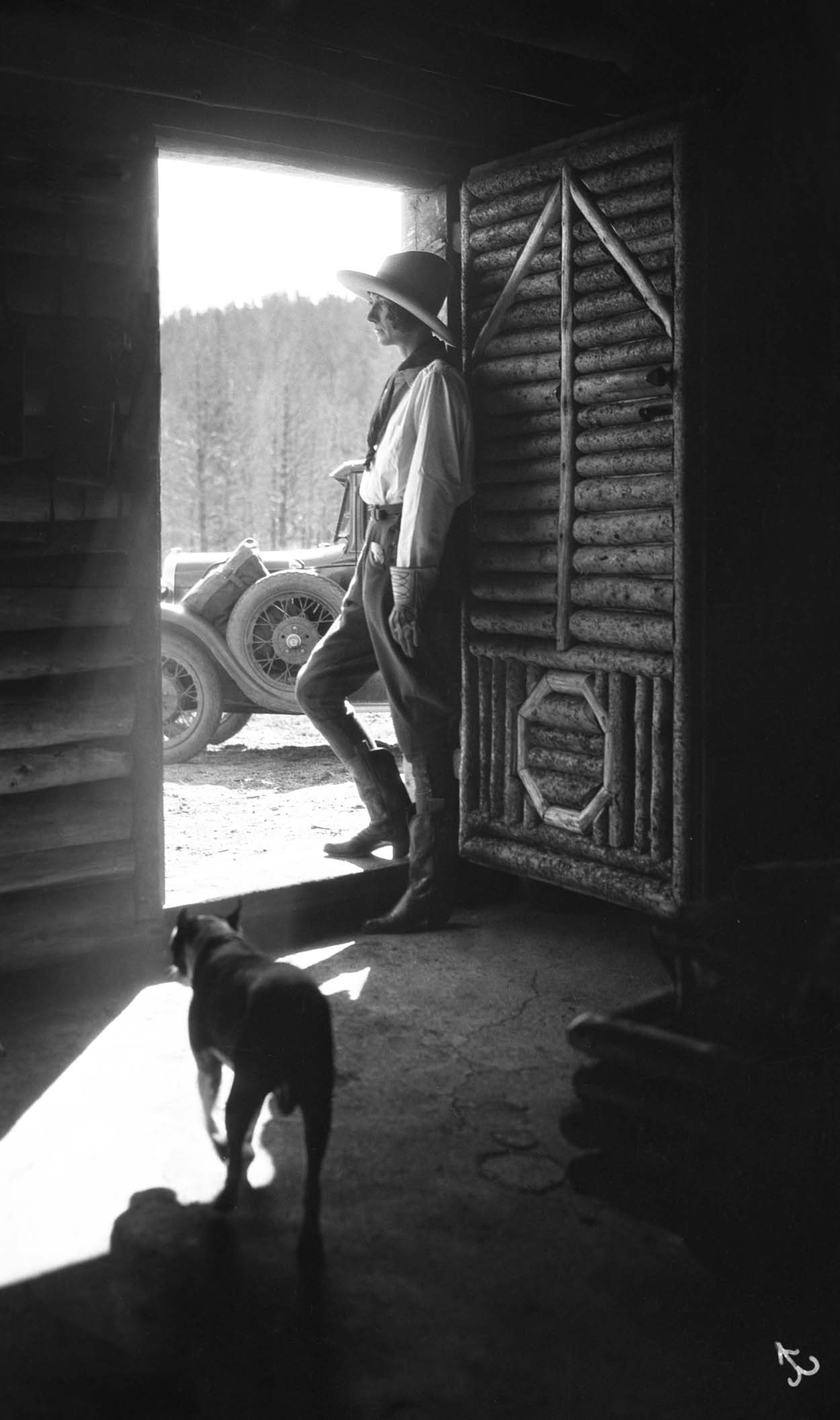 Will Johnson admires the scene. Betty Conroy and her dog at the doorway.

What makes a good portrait? There is general consensus regarding
the following principles.

1. Pick a background that will not draw attention elsewhere.
2. Make sure your subject is comfortable and relaxed.
3. Pose your subject carefully.
4. Pay close attention to lighting, soft lighting is best for portraits.
5. Use props for visual interest.

How would you rate Jessamine's portraits at the Wigwam? Are you putting
your best foot forward when you take up your camera? What a challenge!

Cowboy Jargon:

Highfalutin: Rather fancy and pretentious, high and mighty, or stuck up.

Hoedown: A noisy and lively gathering or shindig where the community
gathers to dance. Often in the West this includes square dancing.

Hogback: A long ridge or hill with steep, sloping sides. This term
originates from the Hog's Back of the North Downs in Surrey, England,
which refers to the landform's resemblance in outline to the back of a hog.
Think about it, there are lots of 'hogbacks' in our wild western landscapes.