Trees and More Trees
Trees are everywhere. We don't always pay attention
to them individually. Do we notice their size, their
leaf patterns or needles? Probably not, unless we are
picking out our Christmas tree or planting trees in our
yards. Trees appear in paintings and photos usually
as a backdrop to individual people, animals or events.
My grandmother Jessamine took many photos just of trees,
individual trees. She saw beauty in their shapes, sizes,
and the change in the seasons.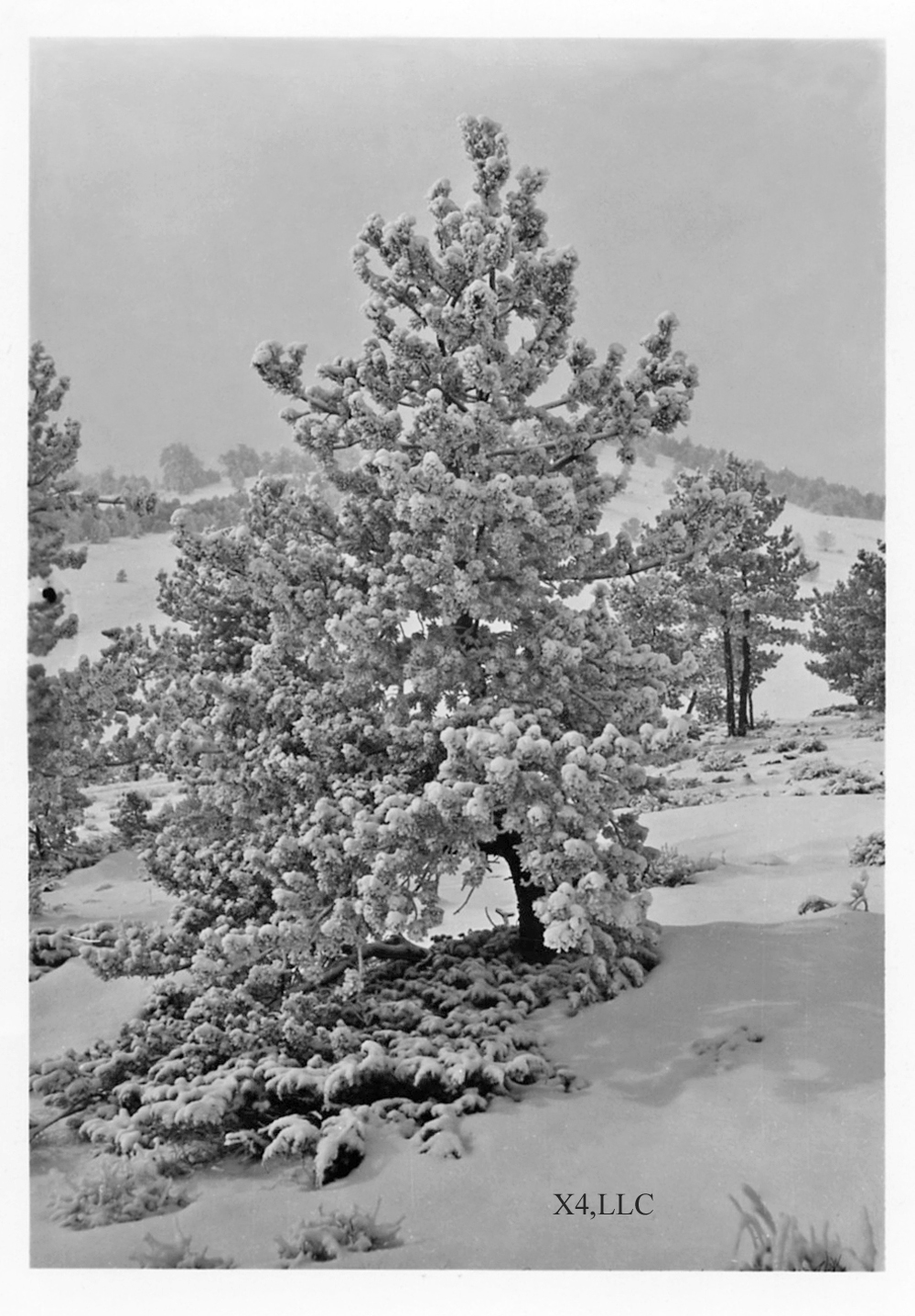 A snow covered tree in the Wolf Mountains

When she was out riding during the winter months, she
took many photos of the snowy landscape. When I
scanned this picture, I wondered if she dismounted and
slid carefully down the side of this hill in order to show
off this Jack Pine's marvelous shape in February 1930.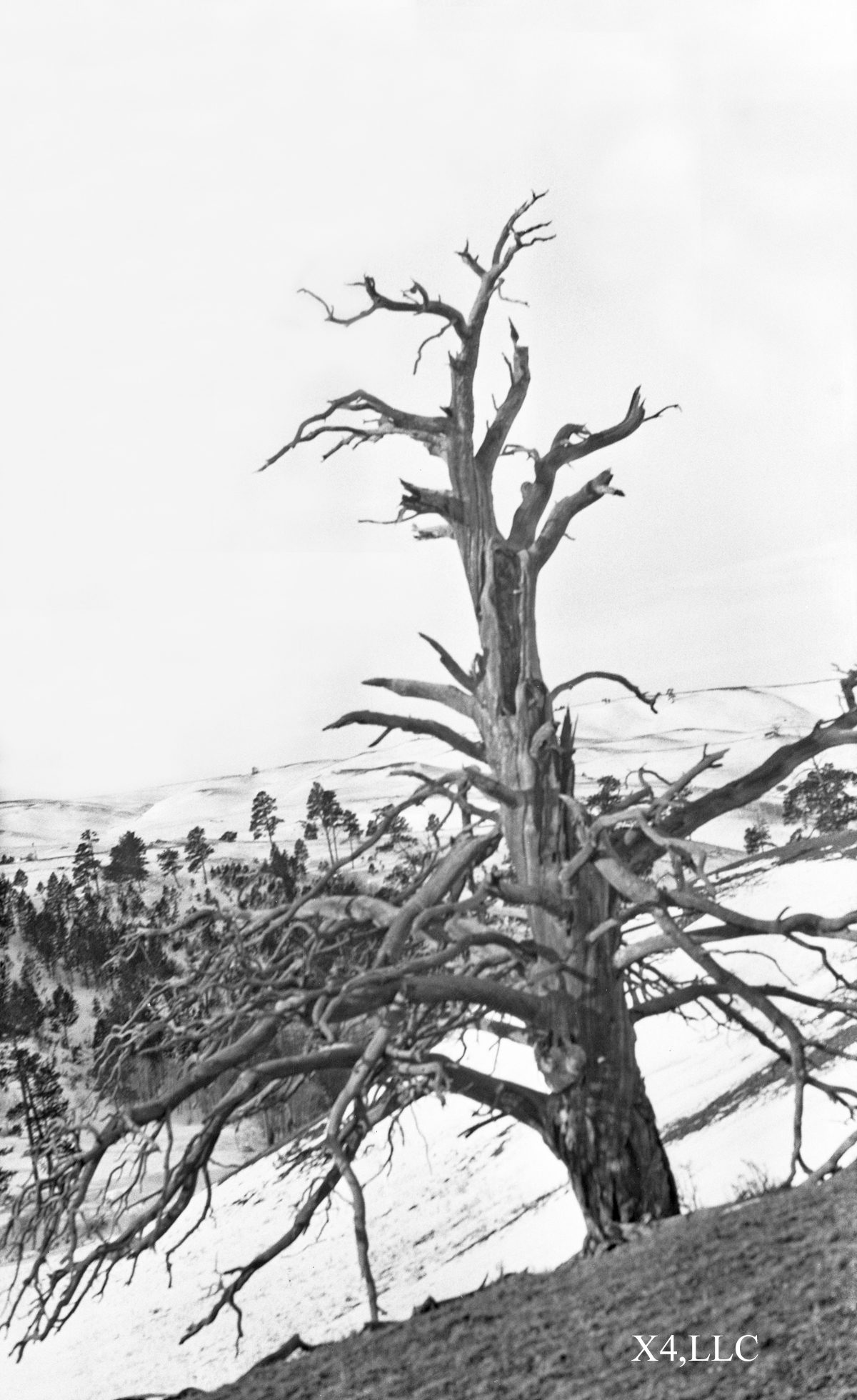 Leaning Jack Pine tree

Many an artist has used trees to help frame their subject,
especially in landscape paintings or photos. Jessamine was
no different. Here is a photo from traveling up the "Red
Grade" road to the Spear O Wigwam Dude Ranch high
in the Bighorn Mountains. I suspect these trees are no
longer there, but then they perfectly framed a view from
the drive up the mountain. Notice how the snow heightens
the beauty of the photograph.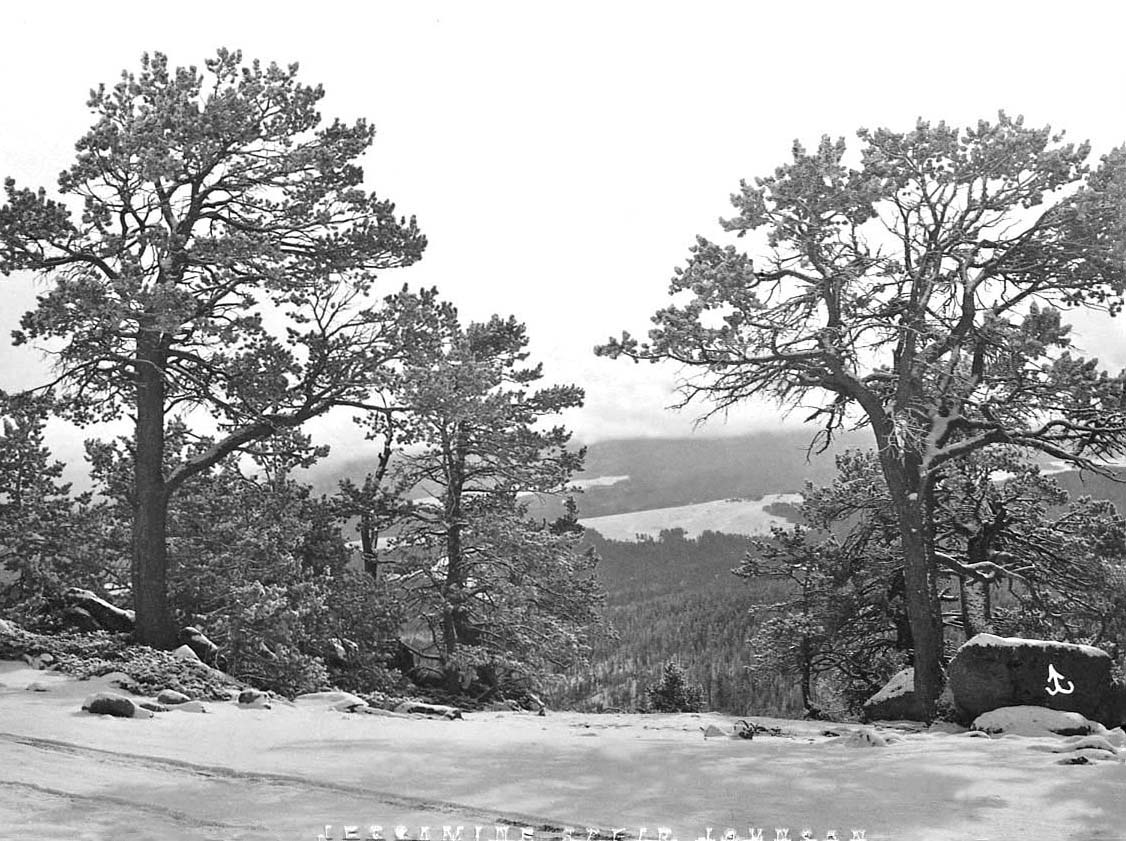 One of the few times that Jessamine visited Yellowstone
National Park was in 1935 when her family helped the park
officials capture and transfer some of the buffalo to the Crow
Reservation near the Big Horn River Canyon. There are photos
of this event in my book about her. Never to miss the
opportunity when something caught her eye, Jessamine
stopped alongside the road near Mammoth Hot Springs and
took the following photo of a Cedar tree.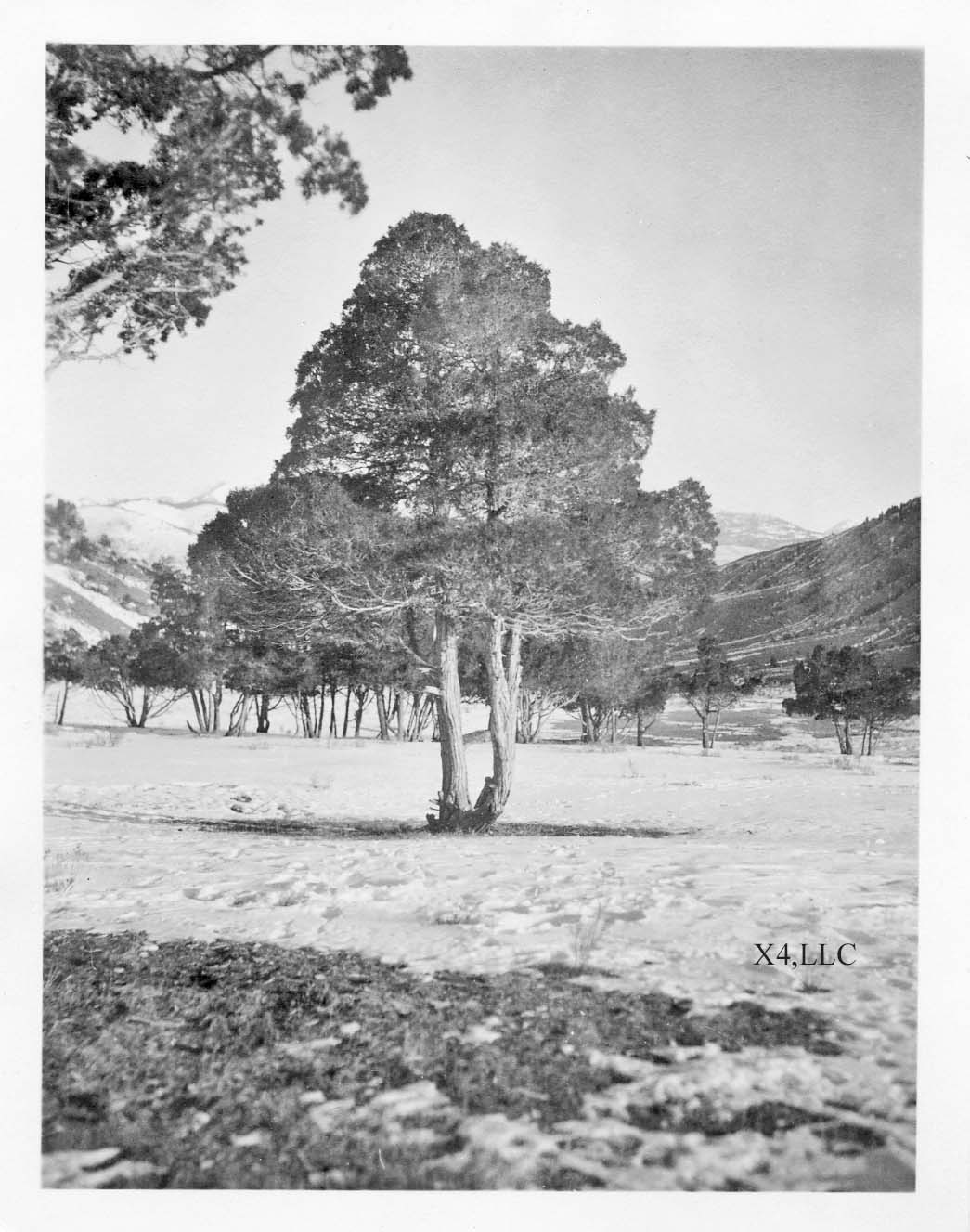 I will close with a haiku poem by U.S. poet Amy Swanson
from 2008. Youcan find her lovely poems online.

"Winter-gray tree branch
Hangs low, stricken by the storm
Broken . . . but alive."

This last week I was interviewed by Kelsey Merison of KTVQ in
Billings, Montana about my book "Bighorn Visions, the Photography
of Jessamine Spear Johnson." That was wonderful fun and you can
listen to the interview here:

https://www.ktvq.com/news/positively-montana/seeing-history-early
-1900s-montana-photographers-work-rediscovered-by-granddaughter

You may order my book here:
https://www.sdhspress.com/books/bighorn-visions