Jessamine's Beginnings
Jessamine's Beginnings:
Family diaries and letters are incredibly effective in
revealing personal history. Jessamine's grandparents
recorded their travels throughout the west in diaries
before they settled in in Big Horn, Wyoming. One set
of Jessamine's grandparents, Baptist minister George
Washington Benton with his wife Hannah and family arrived
in Big Horn in September of 1881 from Kansas.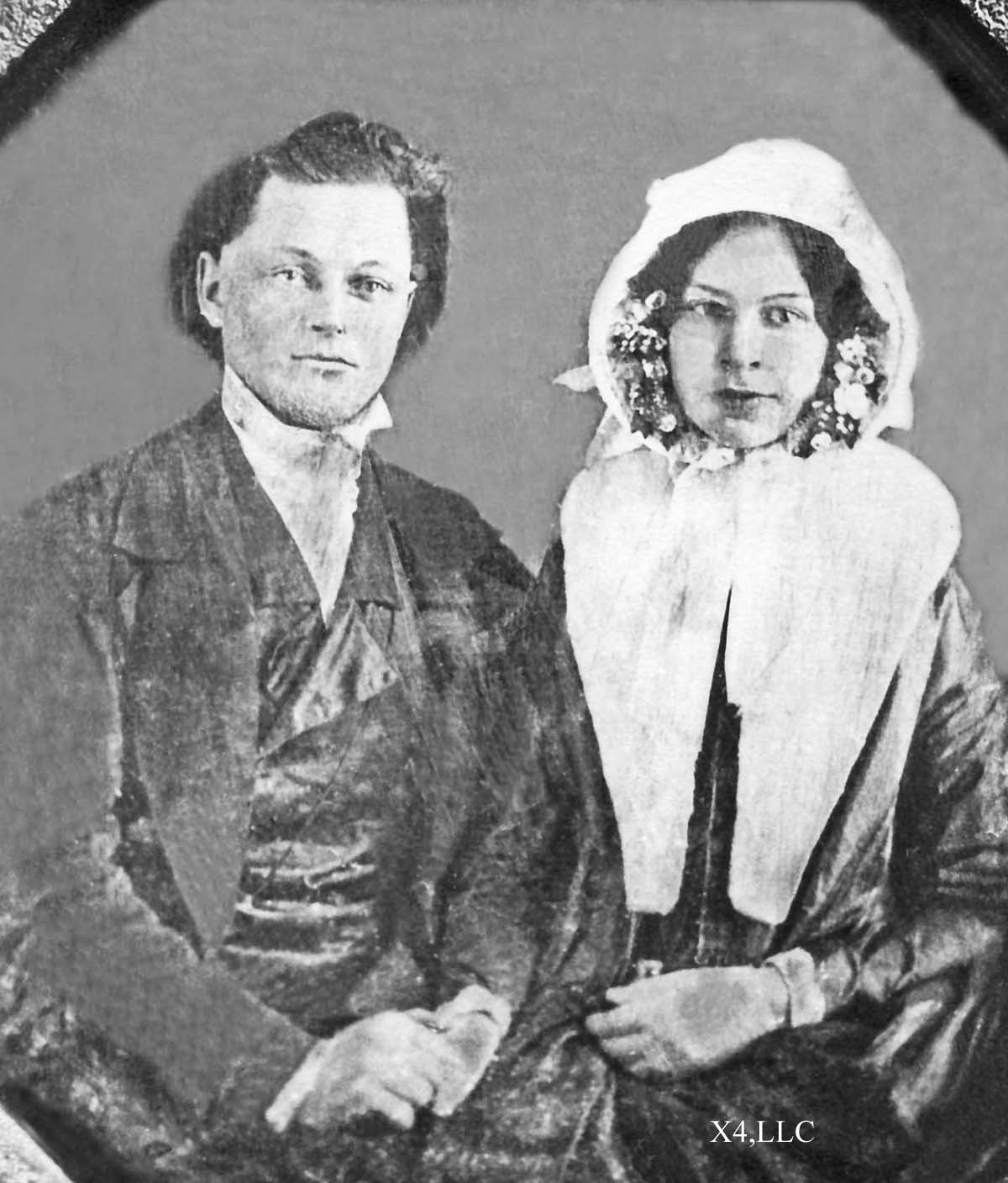 George and Hannah Benton's
wedding portrait 12/27/1849.

George and Hannah had slowly moved west over several years,
moving from one minister's role in a small community to the
next. George had been trained in Boston many years before
as a homeopathic physician and a Baptist minister. The West
kept drawing him forward until he and Hannah reached Big Horn,
Wyoming. Jessamine described this grandfather in her 1954
diary as follows. "Grandfather Benton was a heroic figure
to us children. He was an expert shot. He killed a lion in
Big Horn that had killed one of Dan Hillman's heifers.
Grandmother said he got up one morning, looked up the canyon
and said, 'Dan Hillman needs me.' He hitched up Buck and
Johnny to the buckboard and came back later with the huge
animal. After everyone had seen it, he buried it above the
orchard. I have stood beside him, with my hands over my ears,
in the doorway as he shot a mess of Curlews that had settled
down in our doorway. He was a fisherman too, and we lived off
the fat of the land. Every Sunday morning, he would sit down
to the melodeon and sing, 'In Christ the Solid Rock I Stand,'
with a big voice that rang all through the house."

Jessamine's adventurous and independent nature could be traced
to her other grandfather Willys Bradford Spear. Willys had
fought in the Mexican American War in 1847-48. After recovering
from a head wound, he joined a 49'ers wagon train in San Antonio
rushing for California. Willys later regaled his children with
war stories, proudly displaying the round depression in his skull
from his war wound, or the dimple in his shoulder from an Indian
arrow as he crossed into California. This bold adventurer, however,
stayed but a short time in San Francisco. In 1851 he learned that
his childhood sweetheart had become a widow. After several
months of letters being exchanged, Willys boarded a ship to
hurry East. From New York, he journeyed by train to Niles,
Michigan to reclaim Jane Ferguson Wood's heart. Heading West
once more, Willys trailed an ever-growing family through several
states, finally reaching the gold fields of Montana in 1874.
When the gold petered out, 1883 found them once again loading
a wagon. The Spear family had received high praise about the
little town of Big Horn, Wyoming from their daughter Mary's
brother-in-law (John McCormick). Big Horn would be their final
home.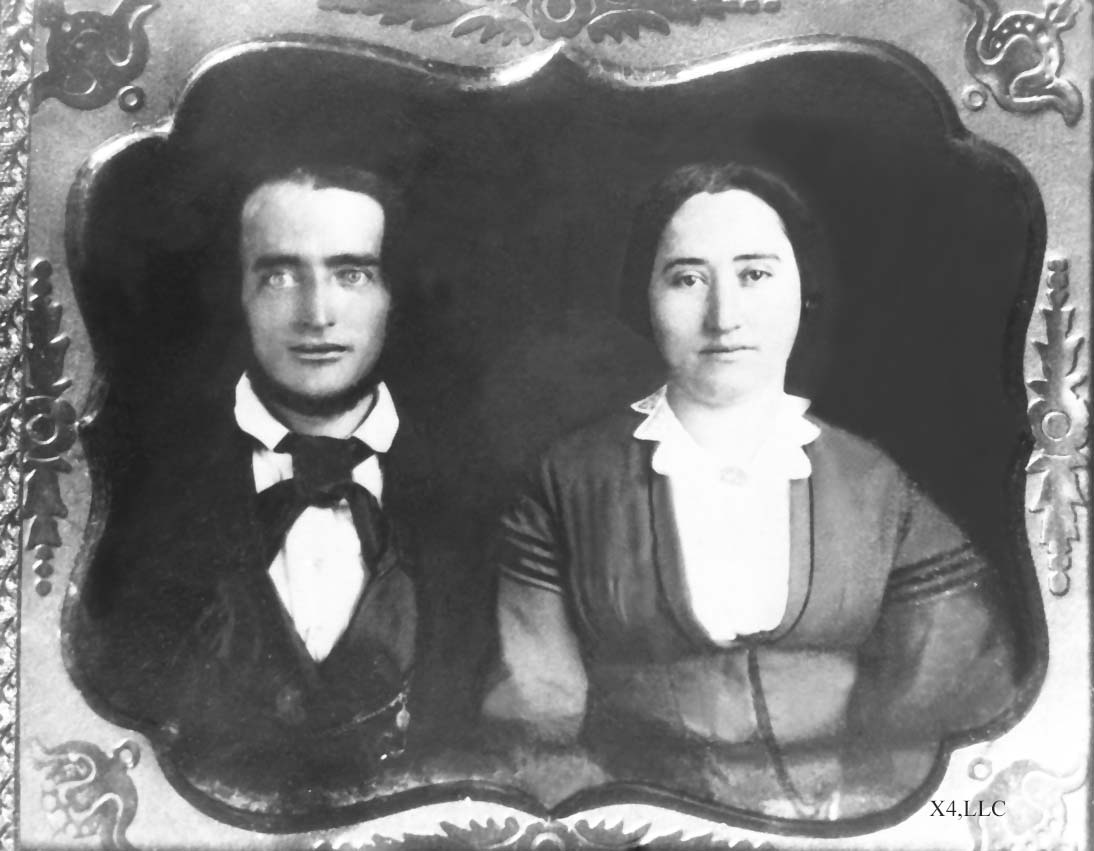 Wedding Photo of Willys and Jane Spear
October 17, 1853

The children of the Benton and Spear families, Willis Moses Spear,
Jr. and Virginia Belle Benton, met in 1883 shortly after the
Spears arrived in Big Horn. Willis and Belle married in 1885,
settling into the Benton's original cabin on Goose Creek.
Jessamine was born the next year in 1886.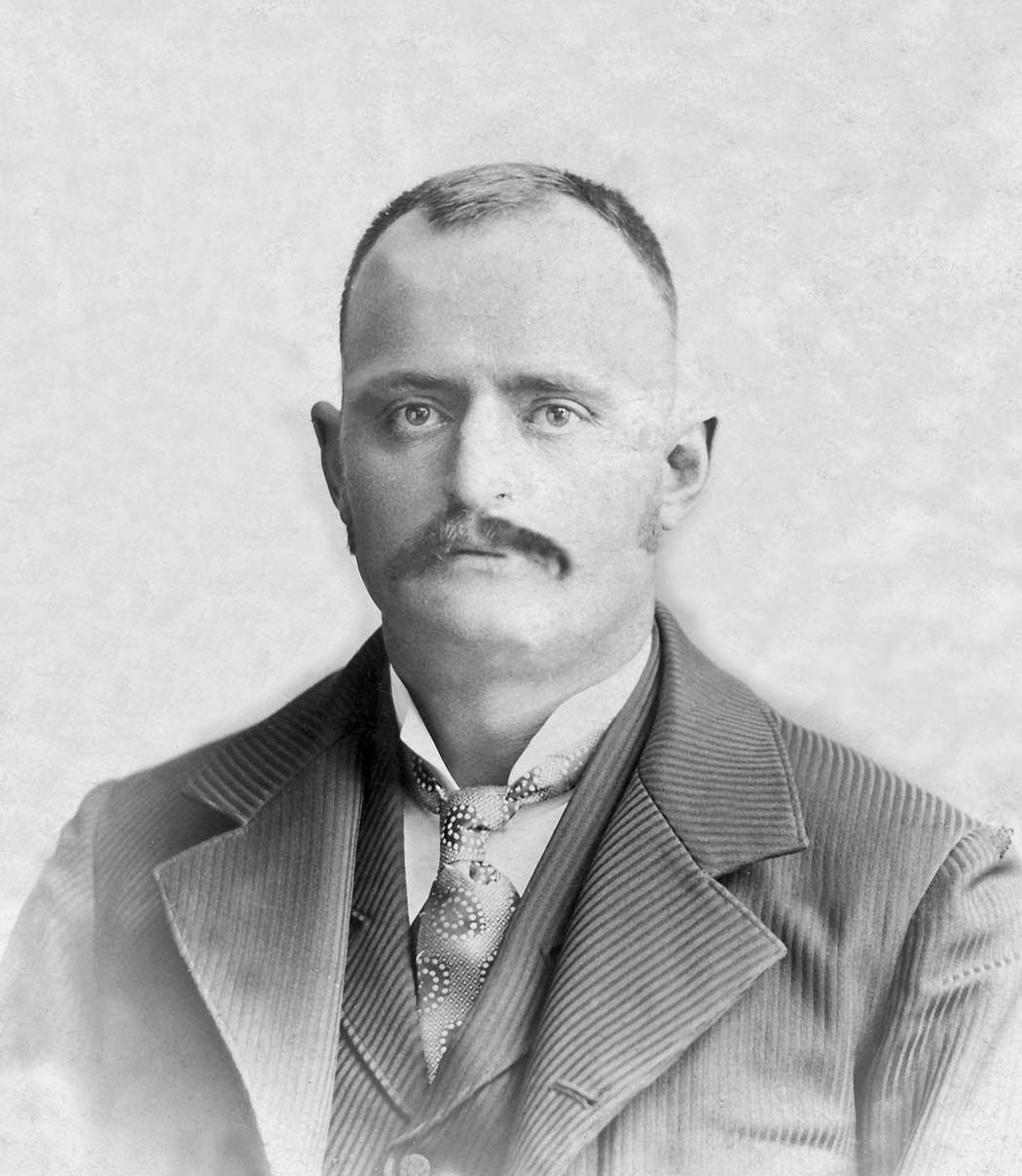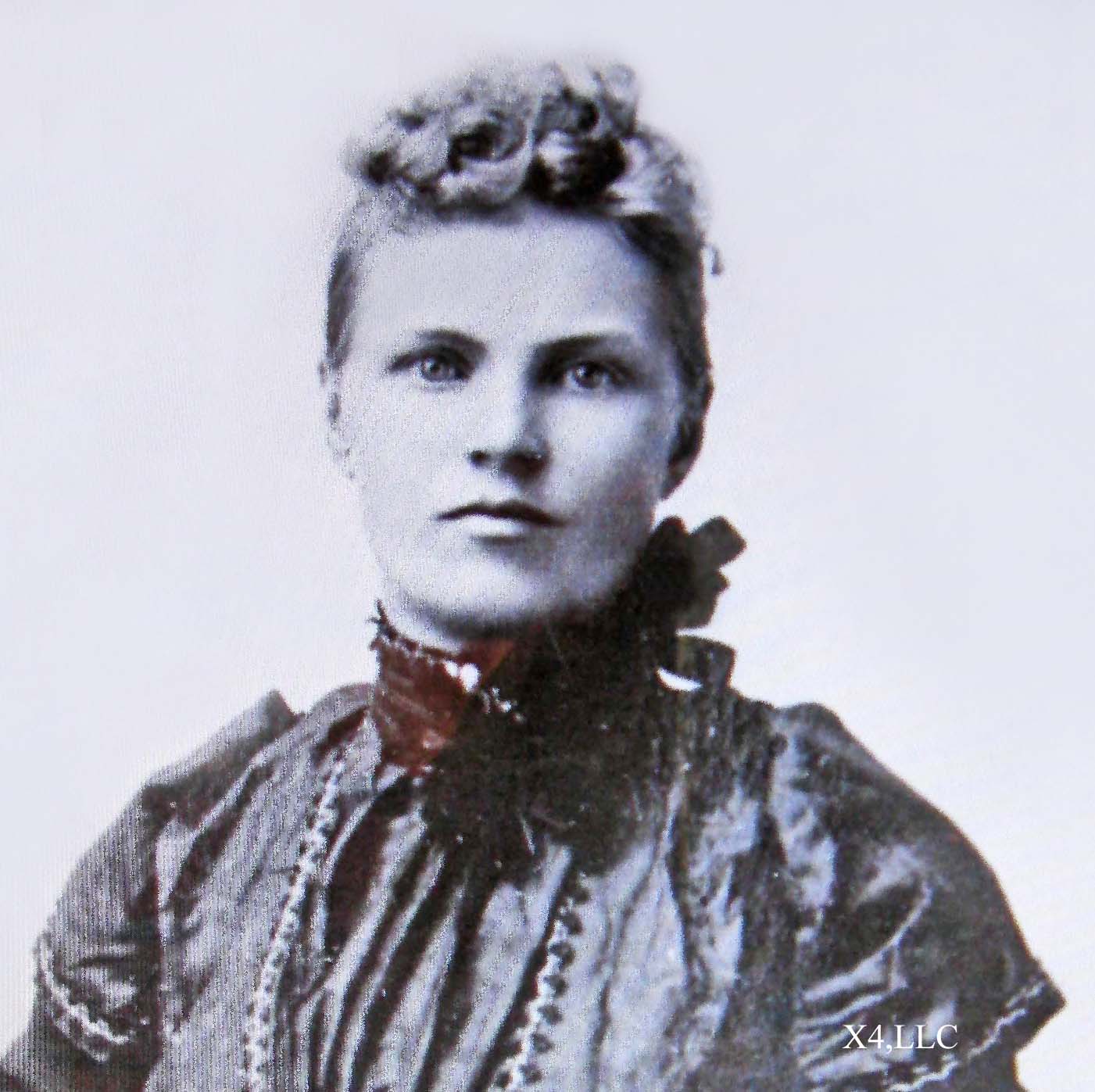 Willis Moses Spear Virginia Belle Benton

The village of Big Horn was Jessamine's childhood base, as her
father transitioned from employee to cattleman, eventually
controlling ranches from nearby Clearmont, Wyoming all the
way to the Bighorn River in southeastern Montana.

Jessamine flourished as did her father's burgeoning cattle
business. While Jessamine was saddling her pony and riding to
school, her papa Willis with his brother Doc formed the Spear
Brother's Cattle Company in 1896. (Their well-known brand,
the Spear O was first recorded in Sheridan County in 1884 by
their father, under the name Willys Spear and Sons.) The
Company first acquired three Wyoming ranches: one on the
Powder River, one on Crazy Woman Creek, and one on Dutch Creek.
They also leased the Leiter Ranch on Clear Creek, east of
Sheridan. During their greatest expansion, they leased over
a million acres on the Crow and Cheyenne Indian Reservations
in Montana, from the Wyoming line north to the Yellowstone
River in Montana--on the east side of the Crow Reservation.

Jessamine and her brother "Junior" (another Willis!) moved
into Sheridan in 1902 to the family's new residence in order
to attend high school. Jessamine's freshman and early
sophomore year passed uneventfully until she encountered Will
Johnson at a church social. Soon they were stepping out, as
the saying goes. At the beginning of her junior year Will
proposed and she said "Yes!", but not until graduation.
Therefore, Will had to wait until June 6, 1906, just five
days after Jessamine marched across the stage to accept her
high school diploma, to claim his bride.



Will & Jessamine on their wedding day

Who was this Will Johnson character that swept fair Jessamine
off her feet? That's my next blog installment, which includes
an exciting story from the Johnson County Cattle and Sheep War
in 1903 Wyoming.

For more stories about Jessamine's life and her wonderful
photography go to my website: https://tempejavitz.com/

My book, "Bighorn Visions, the Photography of Jessamine Spear
Johnson," is now available at:
https://www.sdhspress.com/books/bighorn-visions